Surgeon General Endorses Fluoridation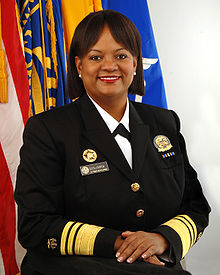 Dr Regina Benjamin, the surgeon general of the U.S., joined a long list of surgeons general today by issuing this public statement endorsing community water fluoridation. In her statement, Dr Benjamin wrote:
Fluoridation's effectiveness in preventing tooth decay is not limited to children, but extends throughout life, resulting in fewer and less severe cavities. In fact, each generation born since the implementation of water fluoridation has enjoyed better dental health than the generation that preceded it.