Involve the Grassroots and Fluoride Wins!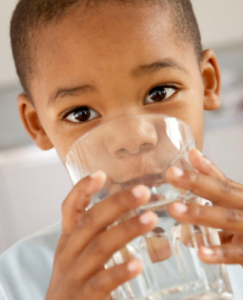 Among Tuesday's closely watched election battles around the country were no fewer than eight ballot measures asking voters to decide whether or not to initiate, retain, or restore community water fluoridation (CWF). Local residents sent a resounding message that they value this safe, effective, common-sense public health measure. By a margin of almost two to one, voters in seven municipalities chose CWF!
Community water fluoridation frequently falls under the purview of state or local boards of health because the public health of residents of all ages is "a paramount issue of statewide concern," and dental health in an integral part of overall health.
When this practice is challenged, community members are asked to weigh in, and what frequently ensues is a polarizing campaign. In notable instances, like the 2013 campaign to fluoridate Portland, Oregon, anti-fluoridation activists have used misinformation and fear and have successfully thwarted good public policy.
This week, well-organized coalitions demonstrated the power of the grassroots. These communities involved their citizens' organizations, dentists, hygienists, youth groups, physicians, public health professionals, and countless others to share their stories and the sound science behind CWF with local residents. They went door to door, asked questions, offered fact-based information, and had conversations that mattered. And the results were remarkable.
These five wins come at a critical time. While these communities have successfully maintained CWF, there are still others that have yet to reap its protective benefits, and attempts to suspend fluoride in locales where it is already in place are sure to come up again. The power of community – of grassroots organizing – cannot be overstated. Engaging people – neighbor to neighbor, dentist to patient, and peer to peer – is a clear path to more CWF wins. So strap on your walking shoes and let's get organized!