The Facts Behind the Tea and Skeletal Fluorosis Article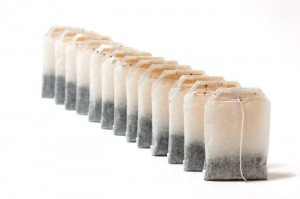 The New England Journal of Medicine (NEJM) recently published an article that may create confusion for some people who only glanced at the headlines it generated. One such headline was this: "Too Much Tea Can Result in Skeletal Fluorosis." Some anti-fluoride groups hype this fear with irresponsible content like this. But before you think about throwing away all of the tea bags in your home, recognize that this article is no reason for the typical tea drinker to worry a bit.  Here are the facts.
The NEJM article reported on a 47-year-old woman who was referred to medical professionals for bone pain and abnormal bone conditions. According to the NEJM:
"The patient reported that for the past 17 years, she has habitually consumed a pitcher of tea made from 100 to 150 tea bags daily … She reported a 5-year history of pain in the lower back, arms, legs, and hips."
Most people who make a pitcher of tea will use no more than 10 tea bags. That is more than enough to brew tea. But the NEJM reported that, incredibly, each day this woman consumed an entire pitcher of tea "made from 100 to 150 tea bags."
Her estimated fluoride intake exceeded 20 milligrams per day. Let us put this in perspective. The greatest amount of water consumption in the U.S. is that of 20-24 year olds. At the 99th percentile — meaning more than what 99% of people consume — the water consumption for this age group is about 5.4 liters per day. The recommended level for fluoridating drinking water is 0.7 milligrams per liter. At this 0.7 level, individuals in this age group consume only 3.75 milligrams of fluoride per day. And people drinking the average amount of water consume only about one-fifth of that.
Contrast this fluoride intake with the concentration of fluoride consumed by this 47-year-old woman. The NEJM estimates that she consumed more than 20 milligrams of fluoride each day for 17 years. Even then, she did not report having had any pain until about five years ago. This indicates the extraordinarily high levels of exposure — and many years of exposure — that it would take for someone to experience skeletal fluorosis. The NEJM article reported that once this woman stopped drinking this large amount of highly concentrated  tea, she experienced "improvement in her symptoms."
It also explains why cases of skeletal fluorosis are almost unheard of in the U.S. In fact, a 1991 report by the U.S. Public Health Service found that skeletal fluorosis "is not a public health problem in the United States, as evidenced by the reports of only five cases in 30 years." So, once again, we see a huge gap between what science shows and what anti-fluoride activists say.