The Cost of Ending Fluoridation in Pinellas County
---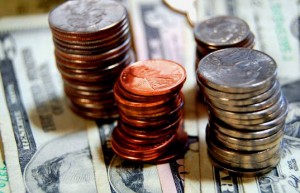 Last year, the county commission in one of Florida's largest counties voted to stop fluoridating its water supply. This decision upset many parents, dental practitioners and other residents in Pinellas County.
Tooth decay punishes the public in two major ways: pain and cost.  In this editorial, the Tampa Bay Times profiled three families and how this misguided vote imposed new costs on their household budgets.
Pinellas County commissioners did not just ignore established science when they voted 4-3 to stop adding fluoride this year to the county's drinking water. They also cost families plenty of money and unlimited frustration, because dentists are now advising parents to give fluoride to their children to prevent tooth decay.
One of those families was the Hull family:
When fourth-grade teacher Tina Hull was told by her dentist that she would have to start providing fluoride tablets for three of her four children, she thought he was kidding. But now she and her husband, Roger, rely on their health insurance to cover the cost of the tablets for their children, while also paying a co-payment out of their own pockets.
The frustration doesn't end there for the Clearwater couple. Their three younger daughters — ages 12, 5, and 3 — require varying dosages of fluoride, further complicating the challenge of providing proper dental care for the girls. "I guess I'm in the dark as to why the (county commission) decision was made," Hull said.
"As a parent, as a family, we never had to do anything" when Pinellas County added fluoride to the water, Hull said.