Community Water Fluoridation a Big Winner in Tuesday's Election!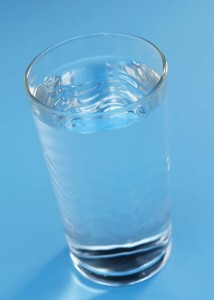 Community water fluoridation (CWF) continues to receive wide support throughout the country as evidenced by Tuesday's elections when seven municipalities voted to initiate, retain, or restore community water fluoridation. All over the country, communities are affirming their support for a sensible, safe, and affordable preventive measure that helps families stay strong and healthy. Thanks to Jane McGinley of the American Dental Association for the following summary.
Albany, WI – Voted 77% – 23% to retain CWF.
Noting that this was an advisory referendum, voters approved continuing fluoridation in Albany.
Bronson, MI – Voted 63% to 37% to retain CWF.
On July 14, the Bronson City Council voted to place fluoridation on the November 4, 2014 ballot. Council members wanted the public to decide whether or not to continue fluoridating the city's water.
Boyne City, MI – Voted 69% to 31% to reinstate CWF.
This vote reverses the Boyne City Commissioners' decision on May 13 to discontinue adding fluoride to the city's water supply. Led by local dentists and the local public school superintendent, supporters collected more than the required number of petition signatures to get the issue on the fall ballot. Boyne City follows the trend in nearby Traverse City where the City Council voted in June 2014 to continue fluoridation.
Healdsburg, CA – Voted 66% to 34% to retain CWF.
Healdsburg is the only fluoridated city in Sonoma County. Supporters of this public health measure outweighed anti-fluoridation activists, who had gathered more than the 1,000 signatures required by city law to place the issue on the ballot. Members of the City Council, including the Mayor, a retired dentist, voiced their opposition to the petition measure in the past and supported efforts to maintain fluoridation.
Kalama, WA – Voted 73% to 27% to retain CWF.
Fluoridated for 50 years, the City Council voted in July to send the issue to a public vote in November. While the vote will be "advisory," the City Council members have stated they will abide by the wishes of the public on this issue.
Richland, GA – Voted 70% to 30% to initiate CWF.
While the exact vote counts are unknown, residents of Richland voted by an overwhelming margin to re-start their fluoridation program after a break of approximately five years. Due to the length of time fluoridation had been stopped, this vote is classified as "initiate."
Salina, KS – Voted 68% to 32% to retain CWF.
On July 30, 2014, the City Clerk cleared the way for voters in Salina to vote on whether fluoridation should continue. Opponents of fluoridation, emboldened by the results in Wichita, organized a petition drive and collected more than twice the number of signatures needed to get the issue on the November ballot, but their efforts were defeated at the ballot box. Salina has been fluoridated since 1968.