Australian Study Reinforces Fluoridation's Impact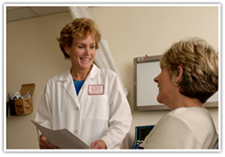 Is fluoridated water a health practice that only benefits children? Some people incorrectly assume this is the case. But a new study from the University of Adelaide in Australia is helping to build the already strong case behind water fluoridation's benefits for adults.
The researchers found that adults with a longer exposure to fluoride through drinking water experienced a 30% reduction in tooth decay compared with adults who had little or no exposure to fluoridated water. The study used a random sample to examine fluoridation's impact on the dental health of about 3,800 Australians.
An article in The Telegraph of Sydney, Australia reported on the study and quoted one of the study's co-authors. "By looking right across the Australian population, we now have good evidence that fluoride in drinking water is effective in preventing tooth decay in adults," Prof Roberts-Thomson said.